Neck & Back Pain Specialists Clinic Chiropractic Care in Fountain Valley
---
At the Neck & Back Pain Specialists Clinic, we provide chiropractic care to relieve injuries, chronic pain, and more. Learn why you should select chiropractic care, what health conditions chiropractic care treats, and the benefits of working with our chiropractor in Fountain Valley.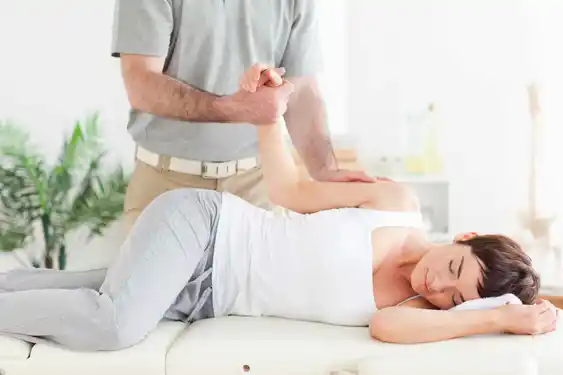 What is Chiropractic Care?
Chiropractic care is a natural treatment method that uses spinal manipulation to treat a range of mental and physical ailments. Our chiropractor adjusts the spinal column to relieve pain and inflammation and soothe the nervous and immune systems.
Since your nervous system controls your well-being and communicates with every part of your body, using the spinal column as its channel, blockages in your nervous system cause pain and illness. By relieving these blockages, we allow your body to regulate wellness and treat disease naturally.
Our Fountain Valley chiropractor treats every person as unique. If you seek a doctor who listens to you, understands you, and seeks to relieve your pain without medication, which comes with many side effects, you may be interested in chiropractic care.
What Conditions and Pain Chiropractic Care Relieves
Chiropractic care addresses a range of health conditions, including:
Workplace injuries
Sports injuries
Neck pain
Upper back pain
Lower back pain
Shoulder pain
Knee pain
Plantar fasciitis
Sciatica pain
Pulled muscle
Strained muscle
Tissue injuries
Headaches and migraines
Benefits of Chiropractic Care
For athletes, chiropractic care relieves sports injuries, muscle tension, muscular imbalances, and other chronic conditions. Many athletes enjoy seeing a chiropractor in Fountain Valley for preventative care, since adjustments keep the body in a healthy state. Others try chiropractic for natural pain relief and healing of sports injuries. Our chiropractor can restore your range of motion, strength, and flexibility after an injury, so you can play your best game.
With auto accidents, chiropractic relieves musculoskeletal pain, including whiplash symptoms, at the root. Since whiplash will not go away on its own, you must treat the condition by restoring the proper alignment of your vertebrae. Only chiropractic can do this.
For chronic aches and pains related to muscle imbalances, inflammation, poor posture, or other causes, chiropractic relieves inflammation and stiffness. We'll show you exercises that will restore your flexibility and strength so you leave our care feeling better and stronger than before the injury.
No matter what treatment you seek, our chiropractor will provide individualized care. Not only will we soothe your pain and inflammation, we will dispense lifestyle and nutrition tips to help you thrive. If you're interested in personalized health care to live your best life, you must try chiropractic.
Get Fountain Valley Chiropractic Care Today
Our chiropractor in Fountain Valley offers a new patient consultation. If you're curious about the benefits of chiropractic care or want more information before you sign up, please contact us today. Reserve your free Fountain Valley Chiropractic consultation by calling (714) 968-4446 today.